Defined Mortgage Services Inc provides a full range of mortgage services.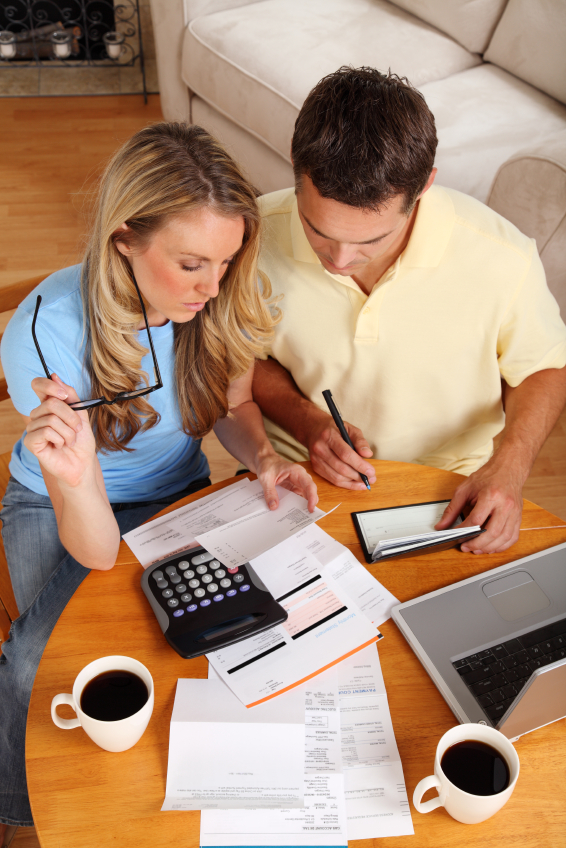 Purchasing
Whether you are buying your first home, upgrading or downsizing, trust Defined Mortgage Services to determine the mortgage product, term and best rate applicable to your personal circumstances.
Renew/ Refinance / Equity Take Out (ETO)
Has your lender offered you the going rate to renew?  Have they taken the time to discuss your current needs and wants?  Do you need to renovate, pay for your child's education or want to take a well-deserved vacation?  Consult with Defined Mortgage Services to plan and execute a strategy that works for you.

Debt Consolidation
Have circumstances gotten in the way of your financial wellbeing?  Are you on the never-never plan meeting minimum monthly payments?  Tossing and turning at night due to credit card debt, personal income tax or property tax arrears?  Trust Defined Mortgage Services to consolidate debt into one manageable monthly payment.

Some important information that we tell our clients (click below to expand)
Mortgages are about more than just the rates.
Of course, low rates are important, but what consumers don't realize is that there may be higher fees or penalties or more restrictive terms to a low rate.  We will help you to find a mortgage with a great rate and the terms and privileges that work for you, a combination that could save you thousands of dollars in the long run.
Are you a first-time home buyer?
As a first-time homeowner, you're making your dream of homeownership a reality.  Defined Mortgage Services Inc will help you understand the jargon of financing, the various mortgage products, payment frequencies, prepayment options, and other factors you may not be familiar with.
Time to move to a new home?  Not only will we help you get the best terms for your new mortgage but we will counsel you on how to minimize the penalties incurred in breaking your existing mortgage.
Your most valuable asset is likely your home.
Your home is most likely your greatest asset.  You can tap into the equity in your home for a number of reasons, to:
Consolidate credit card debt

Renovate

Purchase an investment property or cottage

Start a small business

Finance your children's education, or

Take a well-deserved vacation.

When it is renewal offer time
You've received your renewal offer, but aren't sure whether the rate being offered is in line with current rates and if the terms are favourable to your present circumstances.  Now is the ideal time to seek the advice of a mortgage professional who will counsel you about the advantages or disadvantages of moving to a new lender.
Good Debt vs Bad Debt
As a consumer, it's important to differentiate between good and bad debt.  Mortgages are generally described as 'good debt' because they make home ownership possible, are available at lower rates, the balance decreases and the asset generally appreciates.
Bad debt is usually high-interest debt on depreciating assets, primarily credit card debt.  High credit card balances are a reality for most people at some point in their lives.  If not managed properly, credit card debt can be a death sentence to your financial wellbeing. Defined Mortgage Services Inc will turn your bad debt into manageable debt using the equity in your home.
Bruised Credit
Bad things happen to good people.  A series of circumstances beyond your control may have ruined your credit.  You've spoken to your banker about a mortgage and they cannot assist.  At Defined Mortgage Services Inc, we appreciate your situation may not fit standard institutional lending guidelines.  We will tap into our list of alternate lenders and private investors to get you through this challenging time.

Self Employed
Entrepreneurs have always been, and continue to be the backbone of Canadian society.  You may have grossed a six-figure income last year but report a substantially different figure on your tax return.  When it comes to getting a mortgage, you should not be penalized for taking advantage of the perks that come with self-employment. Defined Mortgage Services Inc deals with a number of institutional and other lenders who specialize in lending to self employed applicants.
Default Management
Have you fallen behind with your mortgage and property tax payments due to circumstances beyond your control?   Is your lender refusing to renew your mortgage due to poor payment history?  In this situation, time is of the essence.  Call Defined Mortgage Services Inc for a quick and thorough analysis.  We will find a way to keep you in your home.

Investors
If you have money sitting in a bank account or portfolio earning minimal, if any returns, you may want to consider investing in private mortgages.  As required by MBLAA, (Mortgage Brokerages, Lenders and Administrators Act, 2006), we will provide all pertinent information to insure you fully understand your investment, including an application, credit bureau, confirmation of income and appraisal.   Defined Mortgage Services Inc will match your individual risk tolerance to our investment opportunities.  The rate and fee will depend on overall risk.
Call us to book your appointment
Contact us now and we will immediately respond to your financial needs.